The new "simatec World of
Maintenance" app
Your personal simatec assistant for efficient and connected monitoring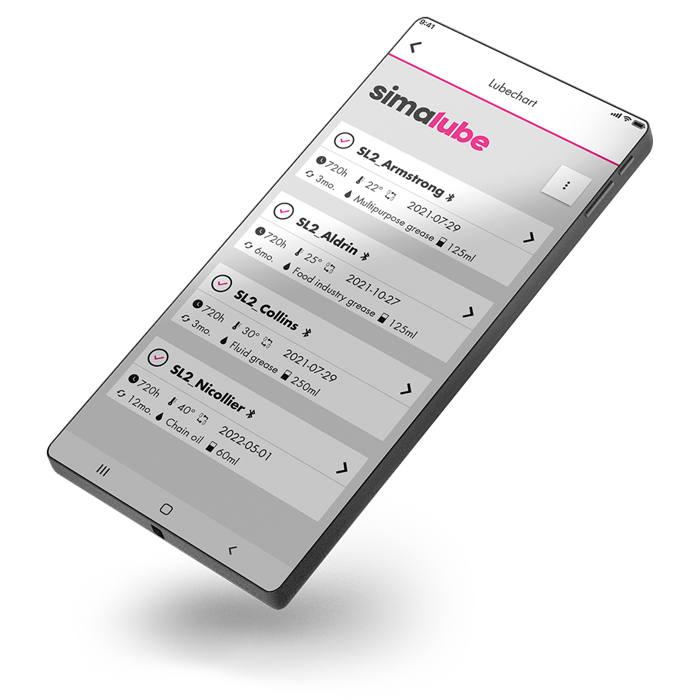 The digital simatec platform
With the «simatec world of maintenance» app, simatec ag has created a platform for easier and more efficient management of lubrication work. The app offers the user the possibility to record lubrication points, to set the necessary parameters for the lubrication and to control or monitor all activities around the lubrication. The simalube IMPULSE connect equipped with Bluetooth® can be configured directly via the app, the current operating status can be viewed from a distance of up to 20m via the app.
The «simatec world of maintenance» app can be downloaded from the Apple Store and the Google Play Store and installed on the smartphone.
Monitoring of lubrication points
Creation of electronic lubrication schedules in Lubechart (available in the App or via the login link below)
Digital ordering process
Calculation Pro: Calculation programme for the correct setting of your lubricators. Available in the app "simatec world of maintenance" only
simatec products can be controlled with the «simatec world of maintenance» app
Creation of personalised, electronic lubrication plans with continuous monitoring of all lubrication points
Thanks to the new Lubechart feature, all lubrication points (manual/automatic) can be managed
Safe, simplified and efficient maintenance operations
Simplified, digital ordering process that saves time
simalube IMPULSE connect can be controlled via Bluetooth connection and can be set in time mode with the app
Installation videos help with the correct installation of the products
Application images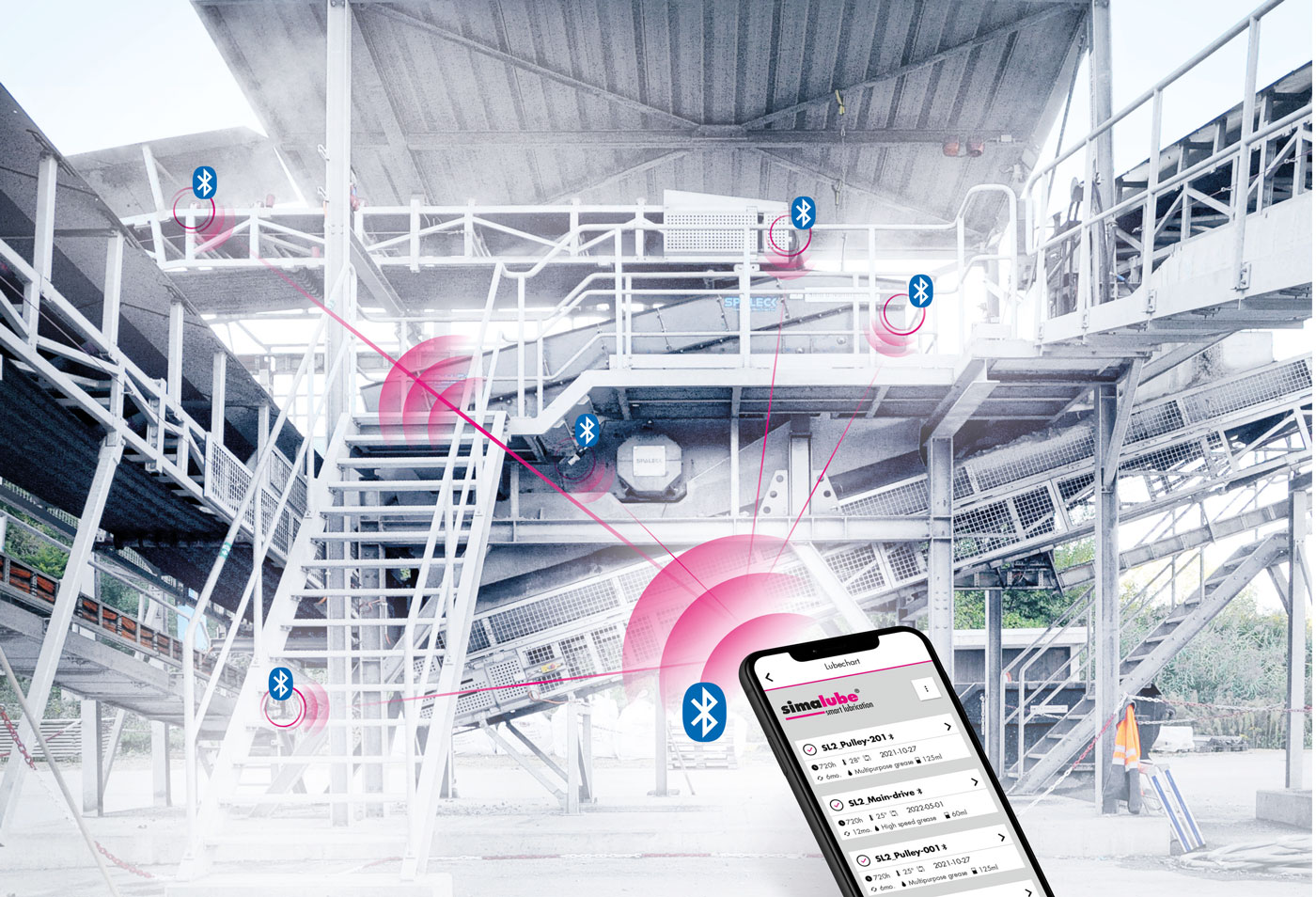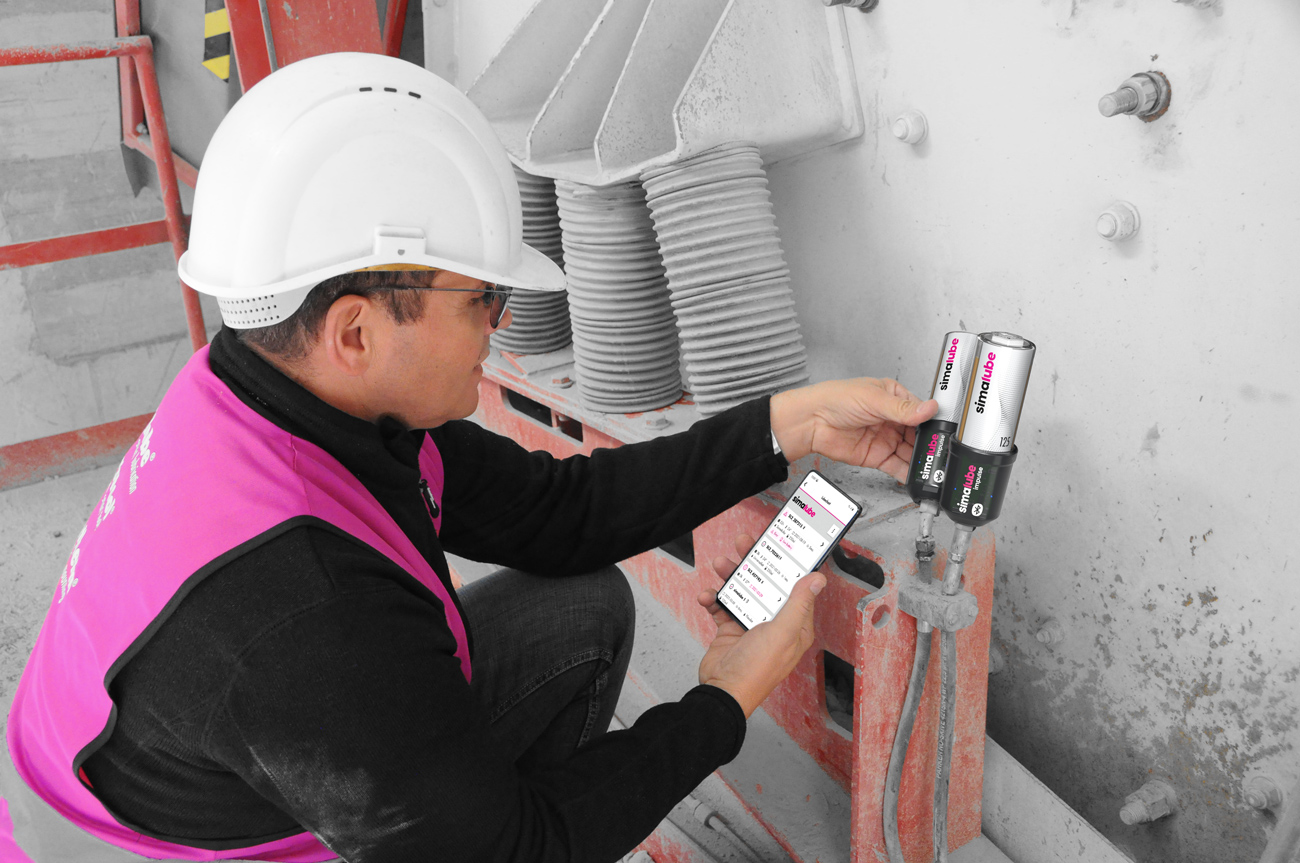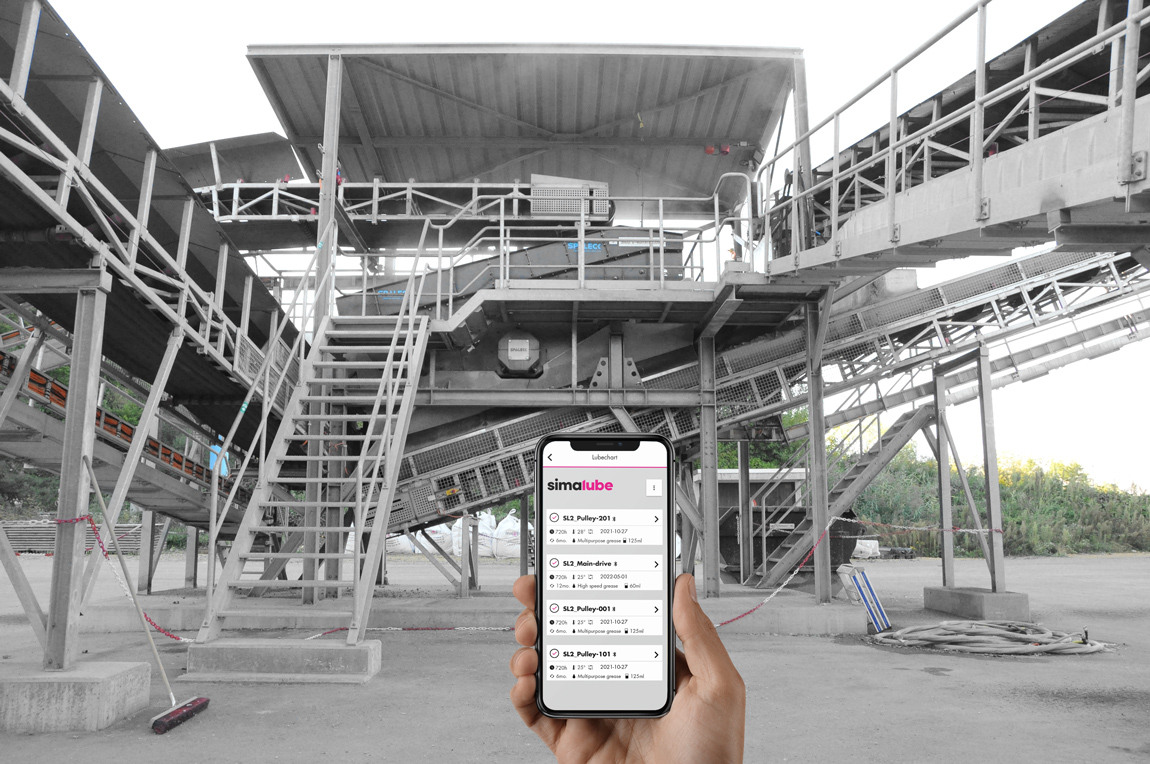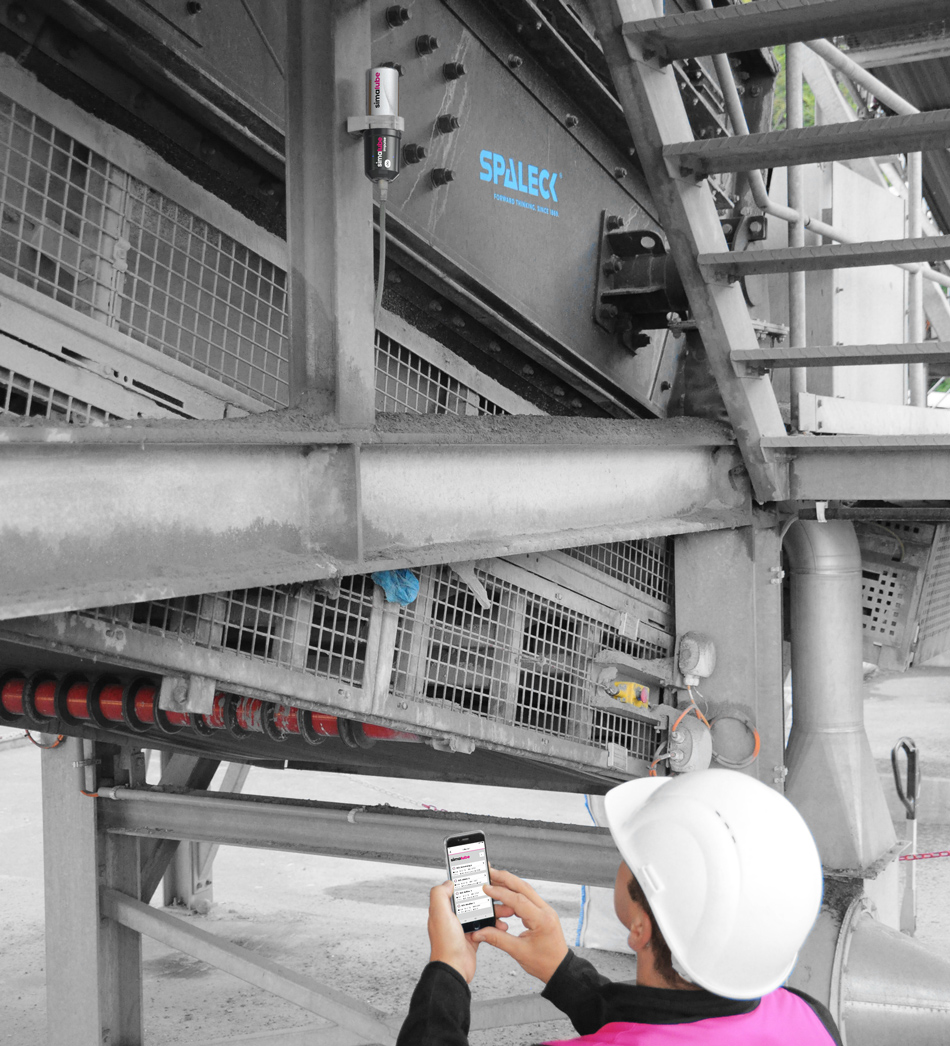 More simatec products for you?
Innovative maintenance products for rolling bearings simplify complex processes and reduce the maintenance effort on tens of thousands of machines around the globe. You can also benefit from our heating devices and special tools for the perfect handling of rolling bearings.
simalube
Accessories
With the range of accessories, the simalube is easy to install anywhere and in any position.
About the product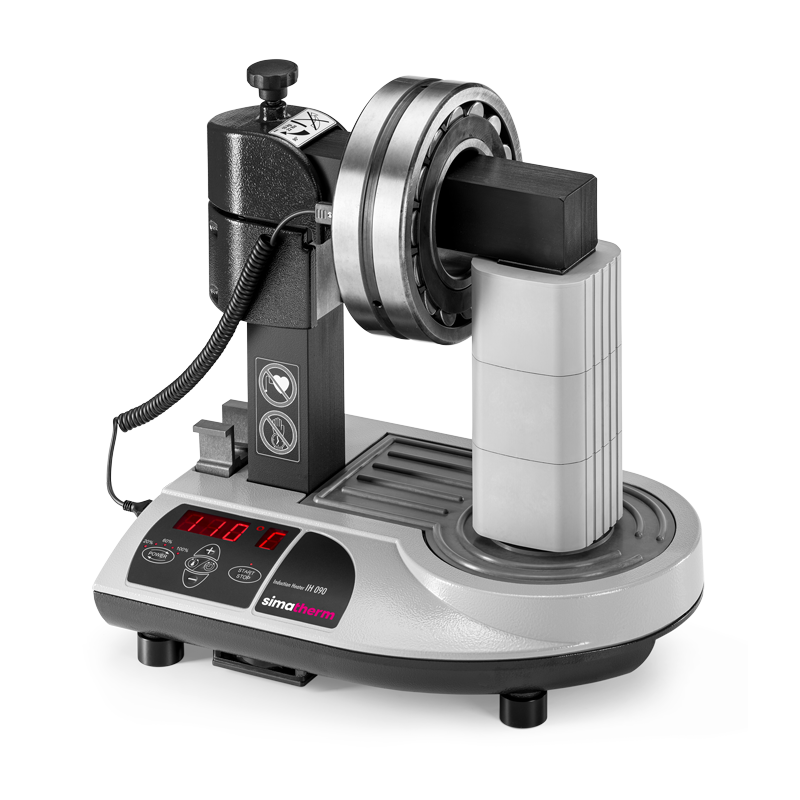 simatherm
Induction Heater
Perfect solution for fast, thermal mounting of rolling bearings.