simatool Toolsets
High-quality tools for mounting and dismounting bearings and seals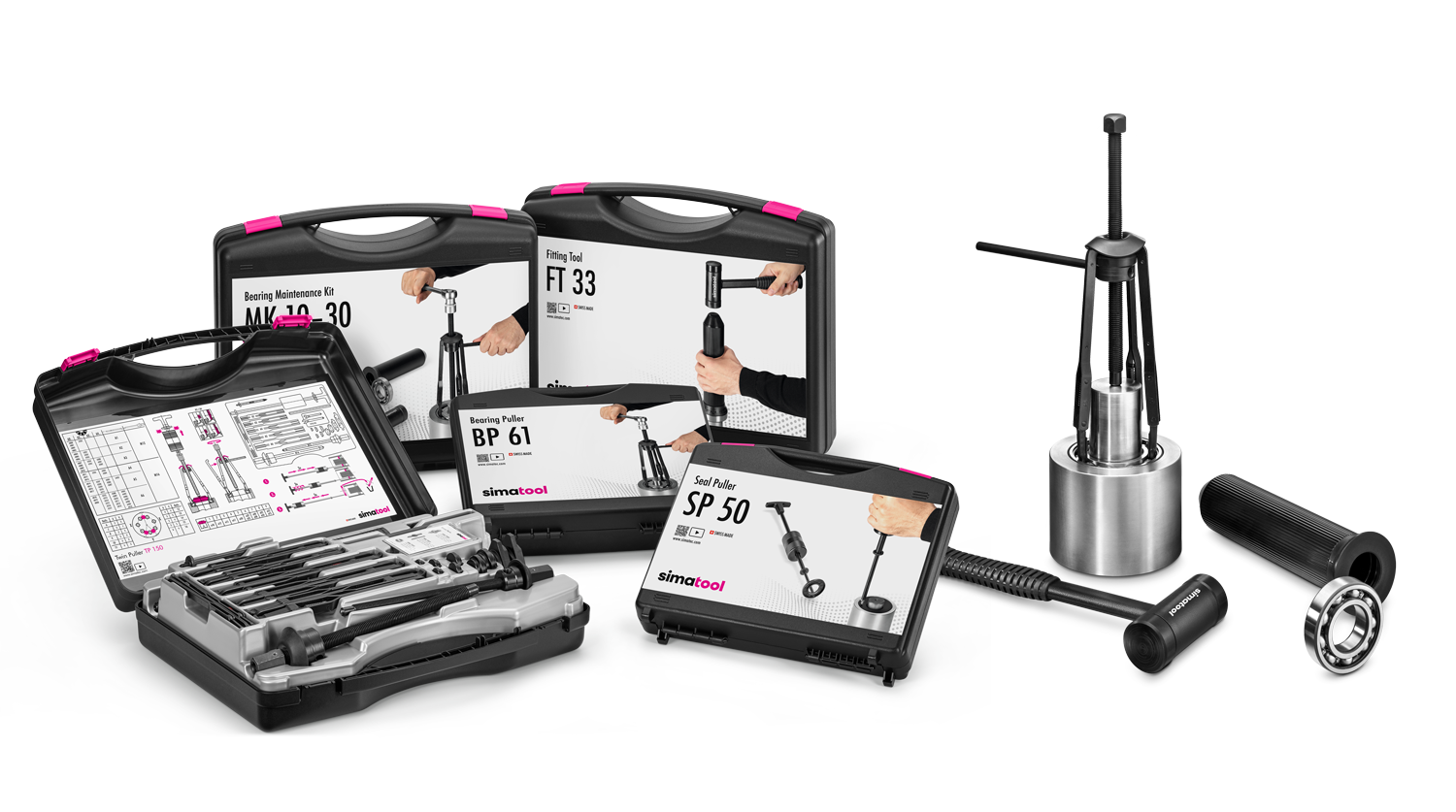 Quality tools for the installation and removal of bearings and seals
Without the right special tools, the professional mounting and dismounting of bearings and shaft seals is simply impossible. With simatool tools, rolling bearings and radial shaft seals can be fitted and removed quickly and safely. The well thought-out tools are ergonomically optimally designed and have also been tried and tested in practice. As a result, all work can be carried out significantly faster, safer and more gently without damaging neighboring machine elements.
Reduction of costs through proper installation and removal
Longer service life of the components
No damage to adjacent components when defective parts are removed
High-quality, specially developed tool sets
Increased occupational safety
User-friendly - brief instructions for use directly in the case
Prevent premature bearing failure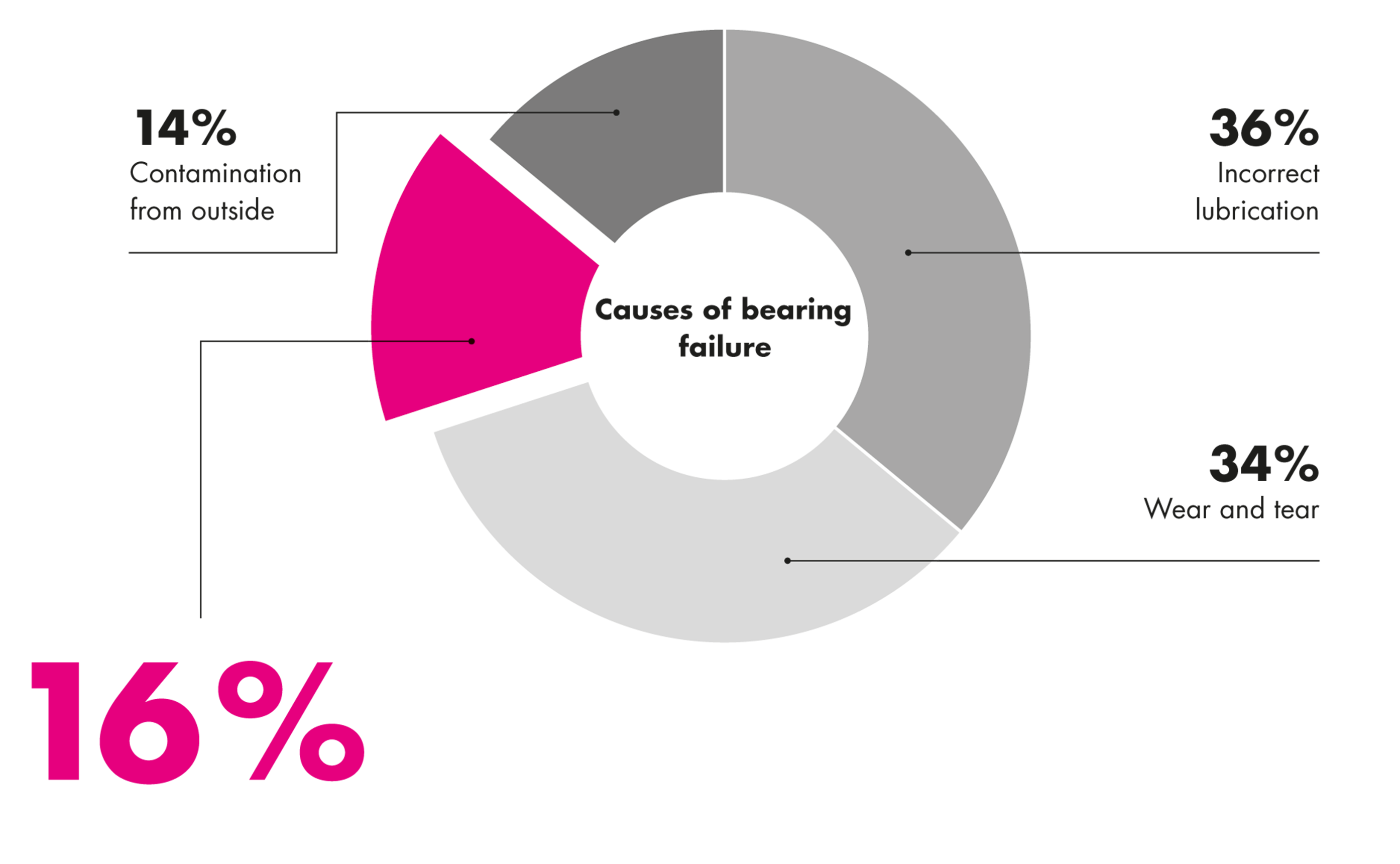 Over 16% of premature bearing failures are caused by improper installation. The lack of proper tooling and know-how often leads to new bearings being subjected to high levels of stress and subsurface damage. This makes premature bearing failure inevitable. In order to prevent this, the correct procedure should be employed using professional, specialist tools throughout the installation process. Only in this way will the new bearings reach their expected service life.
Areas of application
Vehicle industry
Gear box manufacture
Manufacture of electric motors
Manufacturer of pumps etc.
General engineering
simatool
Fitting Tool FT 33
An installation tool that has proven itself thousands of times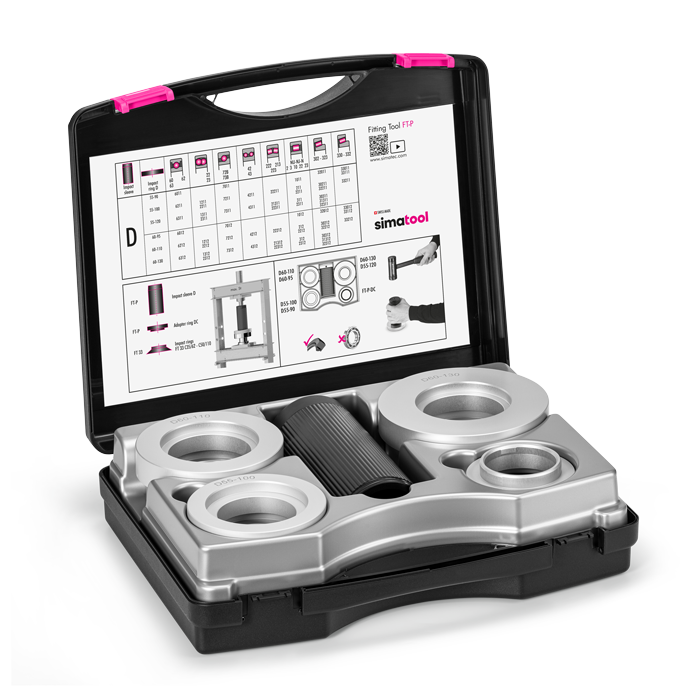 simatool
Fitting Tool FT-P
Tool for pressing bearings in or on by means of a press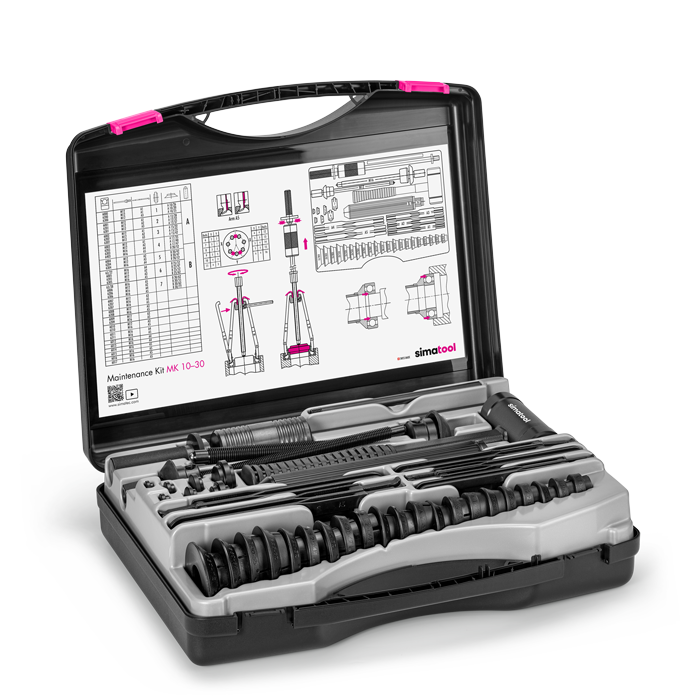 simatool
Maintenance Kit MK 10-30
The universal tool kit for installation and removal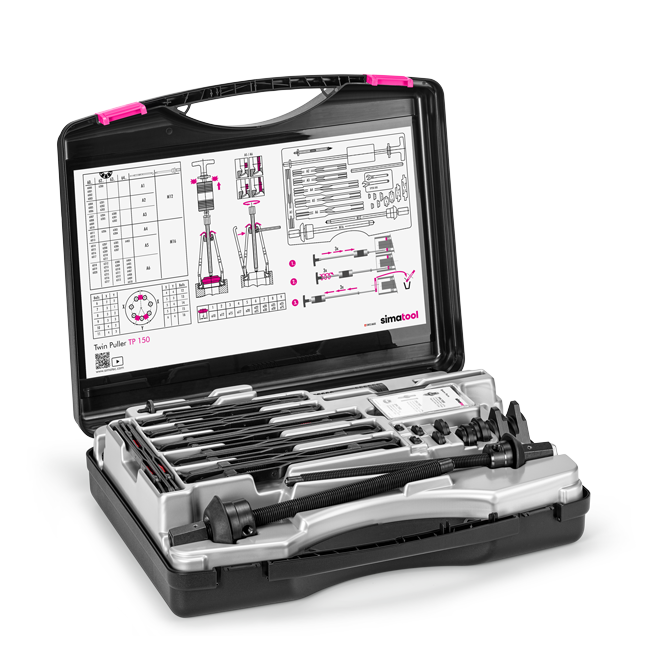 simatool
Twin Puller TP 150
The compact and professional tool for all removal situations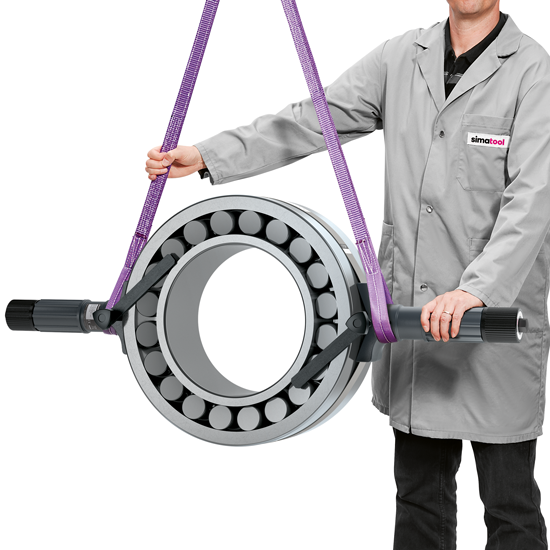 simatool
Bearing Handling Tool BHT
The specialist for the reliable handling of medium to large bearings
More simatec products for you?
Innovative maintenance products for rolling bearings simplify complex processes and reduce the maintenance effort on tens of thousands of machines around the globe. You can also benefit from our heating devices and special tools for the perfect handling of rolling bearings.
simalube
Accessories
With the range of accessories, the simalube is easy to install anywhere and in any position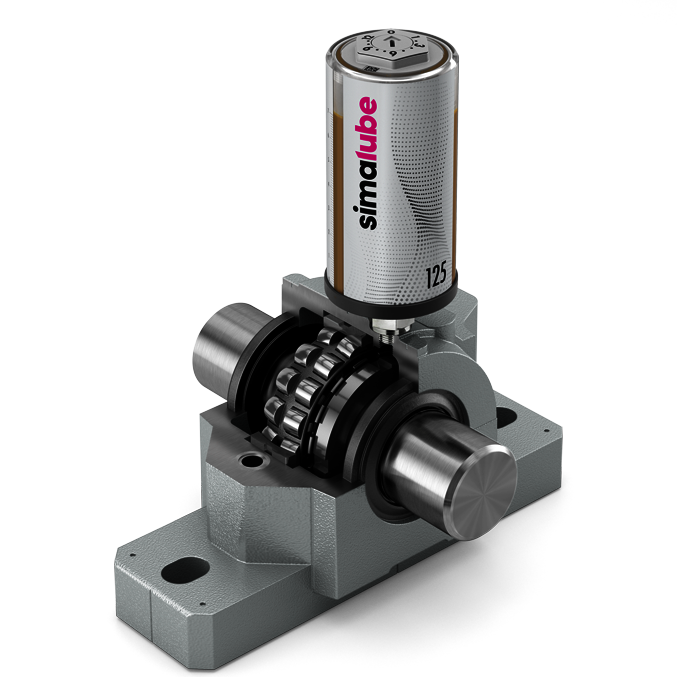 simalube
Lubricators
simalube supplies various lubrication points with lubricant around the clock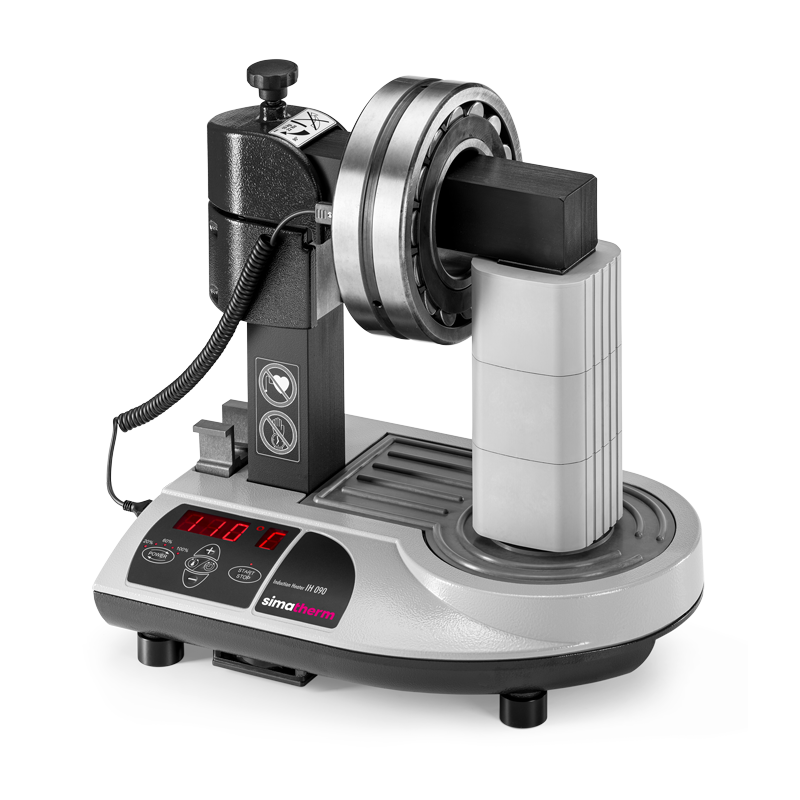 simatherm
Induction Heater
Perfect solution for fast, thermal mounting of rolling bearings