The most powerful table-top heater
The IH 210 is suitable for heating large workpieces and rolling bearings weighing up to 300 kg. The IH 210 is supplied with two yokes as standard. The sliding yoke allows easy loading and unloading of the bearing. As a special version, the IH 210 is equipped with fan cooling (IH 210F) for continuous operation or even for a larger working area (IH 210XL).
For rolling bearings weighing up to 300 kg
Extremely simple operation thanks to the sliding yoke
Available for voltages of 200, 400–480 and 500–575 V
Induction coil outside of the housing, shortens the heating times and reduces energy consumption
Particularly compact design - including the yokes only 75 kg in weight
Special version with ventilation or larger working area area possible on request
Automatic demagnetization
5-stage power consumption in combination with smaller yokes, allows smaller bearings to heat up safely and quickly with less energy
For workpieces with an inner diameter of 60 to 640 mm
Can heat a 210 kg bearing from 20 °C to 110 °C in 20 minutes, thus saving time and energy
3 year manufacturer warranty
Product images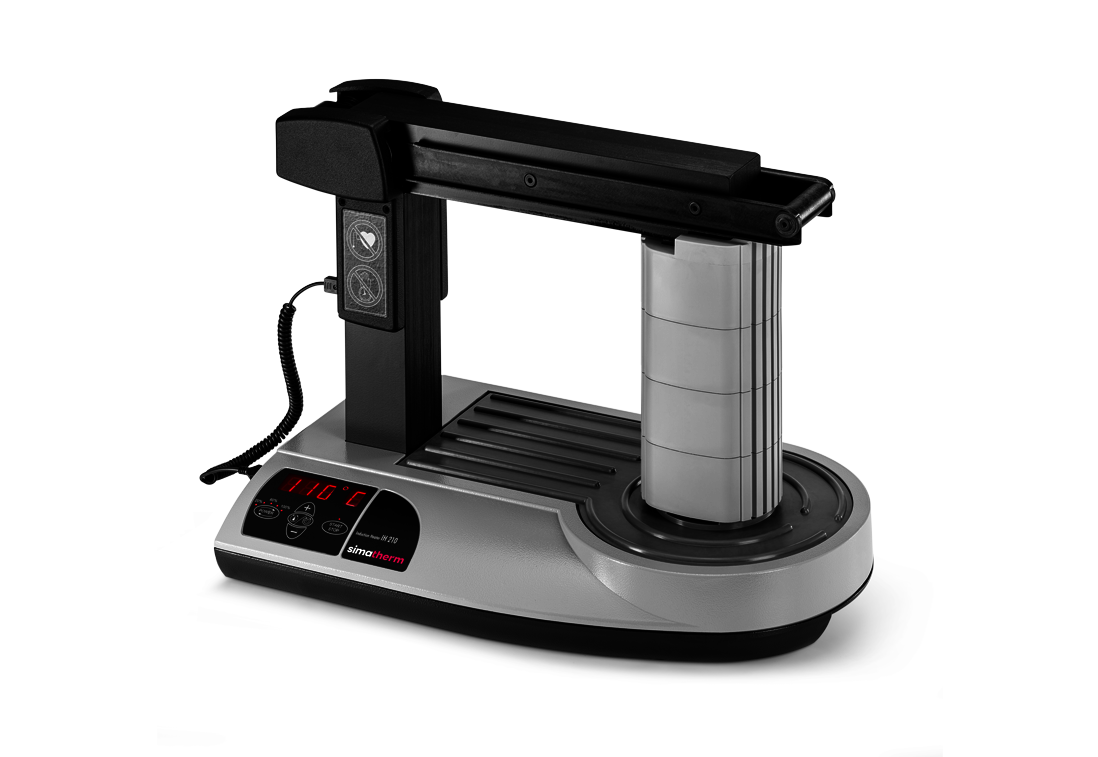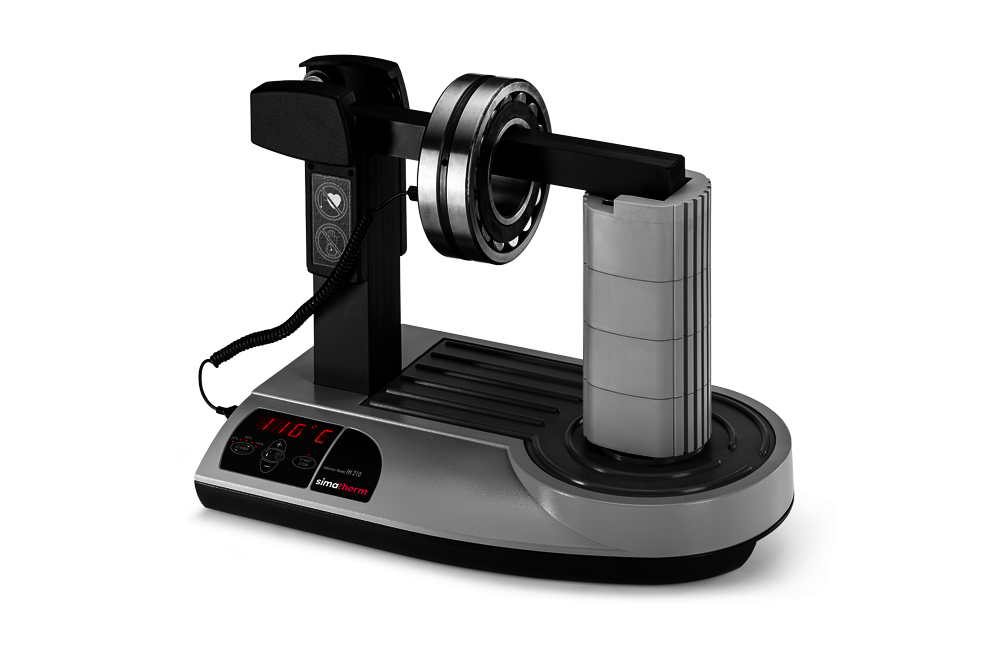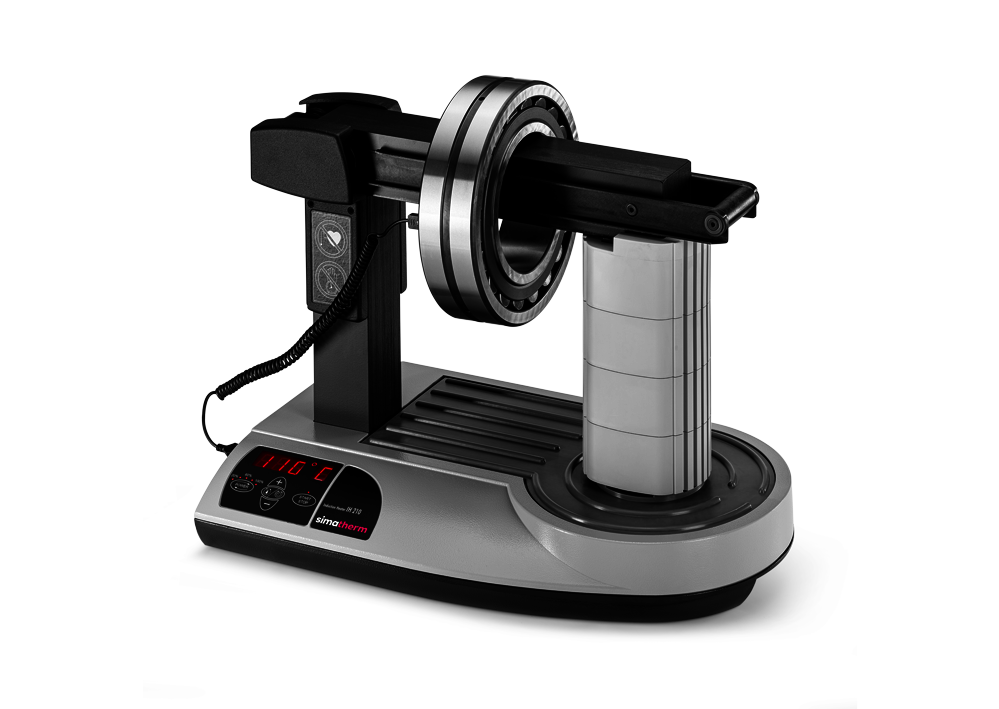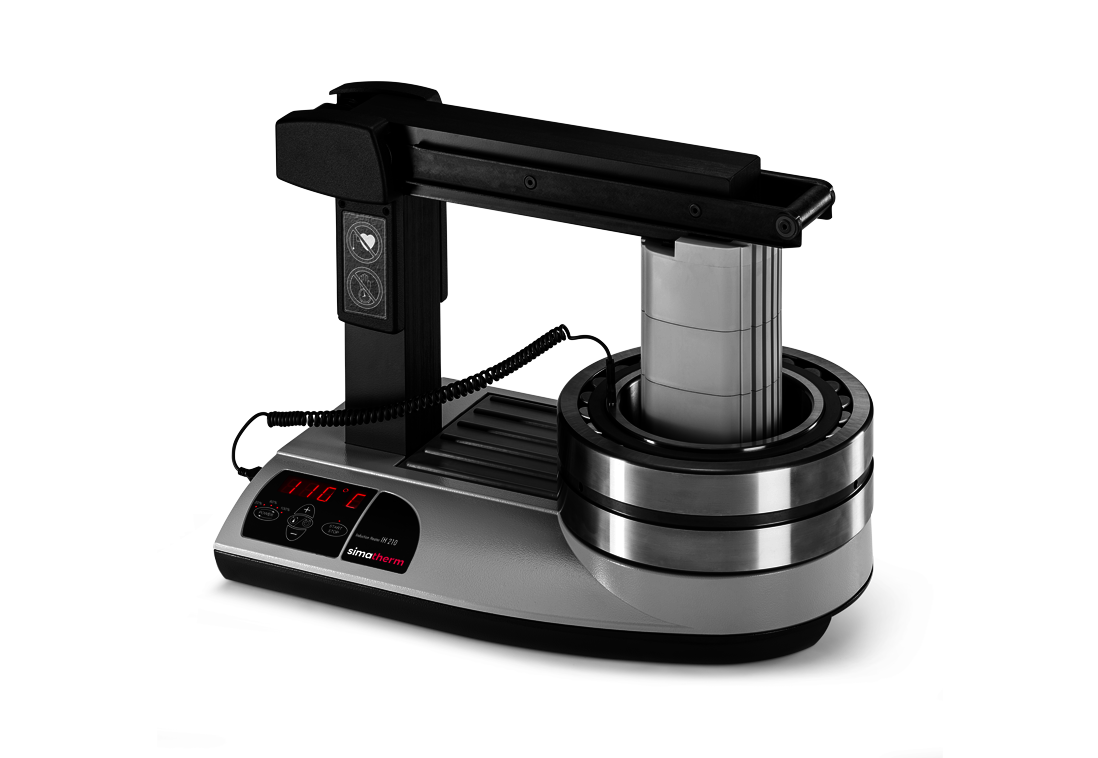 1x simatherm IH 210
1x User manual
1x Temperature probe
1x Power cord
1x Protective gloves
1x Sliding yoke 70 x 70 for bearings with bore diameter from 100 mm
1x Yoke 40 x 40 for bearings with bore diameter from 60 mm
Optional:
Yokes (14 x14 mm, 20 x 20 mm, 28 x 28 mm, 40 x 40 mm, 55 x 55 mm
Technical data
simatherm IH 210
Heater for large workpieces
400 V / 50 Hz / 10.0 kVA
440–480 V / 50–60 Hz / 11.5 kVA
575 V / 60 Hz / 10.4 kVA
| | |
| --- | --- |
| Maximum weight | 300 kg |
| Bore diameter | From 60 mm inner diameter to 640 mm outer diameter |
| | |
| --- | --- |
| Range | 0 – 250°C |
| Magnetic probe | yes, type K |
| Accuracy (electronic) | ± 3°C |
| | |
| --- | --- |
| Range | 0 – 60 minutes |
| Accuracy | 0.1 minutes |
Maximum temperature (approx.)
5 levels / 20-40-60-80-100%
Automatic demagnetization / residual magnetism
Suitable for heating sealed bearings
Suitable for heating pre-greased bearings
Keyboard with LED-display
Size of the operating area (WxH)
Overall weight including yokes
70 x 70 x 420 mm for bearings with a bore diameter of at least 100 mm
40 x 40 x 420 mm for bearings with a bore diameter of at least 60 mm
Industry target groups and applications

Fabrication and assembly

General mechanical engineering
Gearbox construction (vehicles and industry)
Pumps
Hydraulic equipment
Electric motor construction
Conveyor and conveying systems

General operations maintenance

Metal processing industry
Paper and cardboard factories
Textile industry
Larger printing plants
Food industry
Building services
Vehicles (buses, trucks, rail vehicles)
Construction machinery
Forklifts, storage equipment / lifting devices

Typical components which can be heated with the VOLCANO

Rolling bearings
Gears
Gear rims
Shrink rings
Pistons
Bushings
Sleeves
Clutch parts

Materials which can be heated well

Structural steel
Ball bearing steel
Grey cast iron
Cast steel
Application images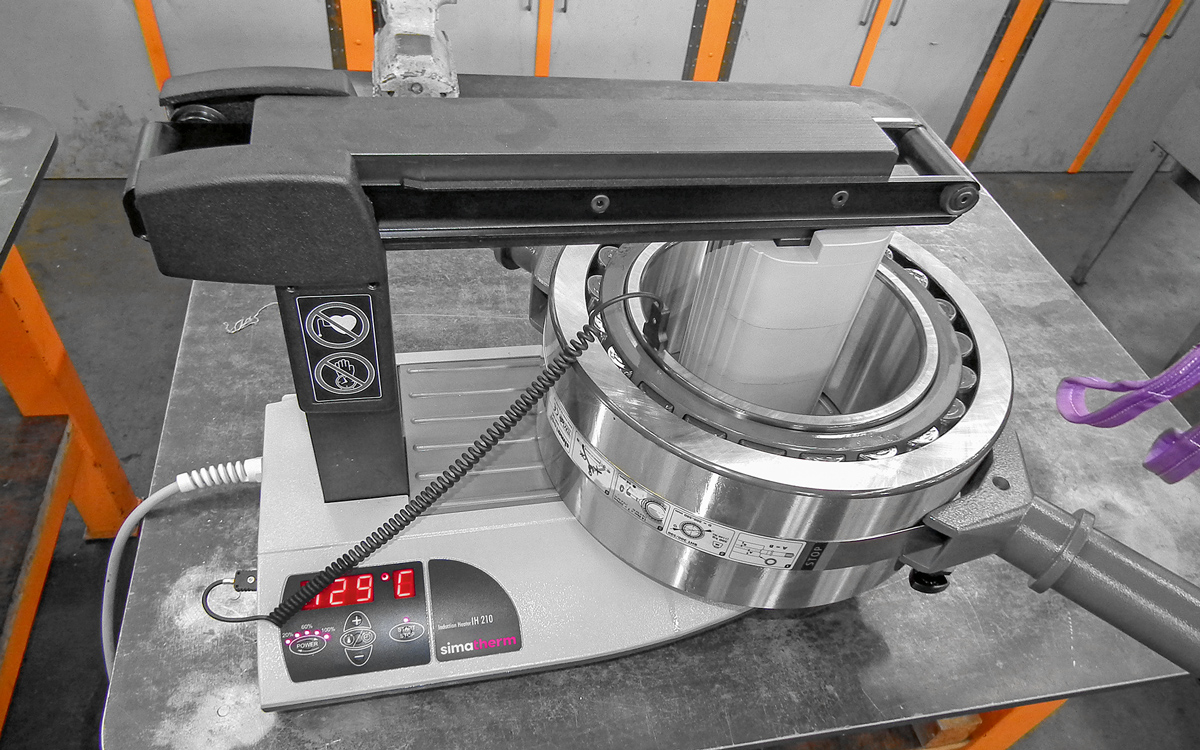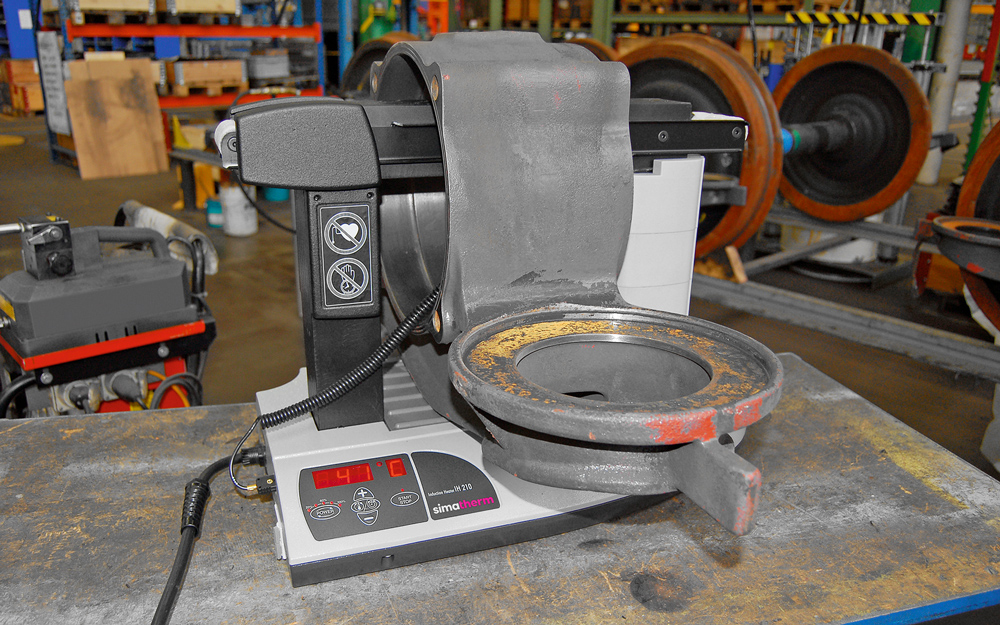 More simatec products for you?
Innovative maintenance products for rolling bearings simplify complex processes and reduce the maintenance effort on tens of thousands of machines around the globe. You can also benefit from our heating devices and special tools for the perfect handling of rolling bearings.
simalube
Accessories
With the range of accessories, the simalube is easy to install anywhere and in any position.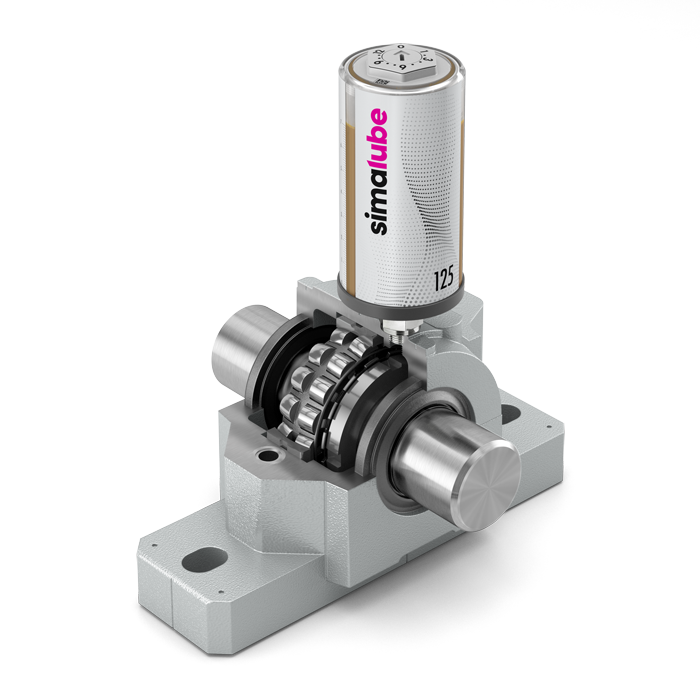 simalube
Lubricators
simalube supplies various lubrication points with lubricant around the clock.