Constant lubrication in the automotive industry
One of the world's largest industries is automotive manufacturing. The fierce competition, ever-increasing automation and digitalization demand highly efficient production maintenance. Requirements that are met by the simalube automatic lubricator: It autonomously lubricates production equipment continuously over a period of 1-12 months, significantly reducing plant downtime.
High demands on the availability of the equipment. simalube lubricant cartridges should be able to be replaced outside the hazardous areas, if possible, so that the equipment does not have to be switched off.
simalube lubricant dispenser in the correctly selected size and running time
simalube IMPULSE connect, easy monitoring and installation via Bluetooth
Flat brushes for lubrication of chains and guides
Flat brushes with side connection, for applications in tight spaces
Areas of application and advantages


Benefits of the simalube lubrication system

Reliable, autonomous lubrication with low maintenance requirements
Minimal wear of components and thus reduction of maintenance costs
No unplanned downtime of the equipment due to premature failure of components


Typical installations

Robots
Presses
Conveyor systems
Rotary tables


Typical applications

Chains
Guides
Gears
Pinions
Rolling bearings
Rails

More simatec products for you?
Innovative maintenance products for rolling bearings simplify complex processes and reduce the maintenance effort on tens of thousands of machines around the globe. You can also benefit from our heating devices and special tools for the perfect handling of rolling bearings.
simalube
Accessories
With the range of accessories, the simalube is easy to install anywhere and in any position.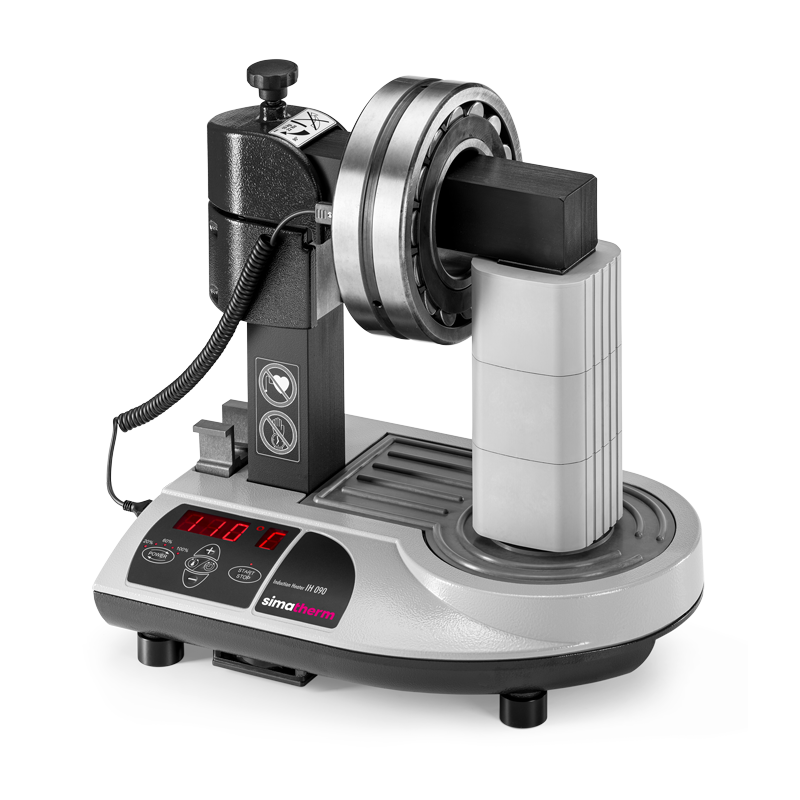 simatherm
Induction Heater
Perfect solution for fast, thermal mounting of rolling bearings.